In April 2016 the government introduced a higher minimum wage rate for all staff over 25 years of age inspired by the Living Wage campaign - even calling it the 'national living wage'.
The real Living Wage rates are higher because they are independently-calculated based on what people need to get by. That's why we encourage all employers that can afford to do so to ensure their employees earn a wage that meets the costs of living, not just the government minimum.

The Mayor's Inspiration
"We're proud to be the UK's leading Living Wage City-Region. It's a testament to the work we've done across our 10 boroughs, with businesses, the VCSE sector and other organisations, to show that paying the real Living Wage is not only the right thing for communities – it's the right thing for employers too… Payment of the real Living Wage is changing lives here in Greater Manchester.
It's the difference between just getting by and having a good wage that allows you to do more than simply pay the bills. We've made great progress but, with the rising cost of living felt sharply in some of the most disadvantaged places, we know there's still a long way to go. That's why we're making the compelling case for every single employer in our city-region to pay their workers the real Living Wage." 
- Andy Burnham, Mayor of Greater Manchester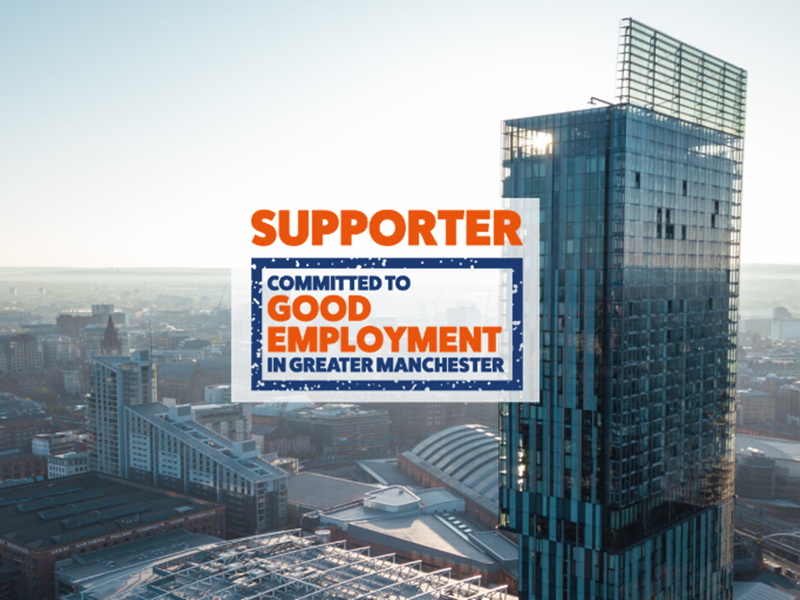 Supporter Commitment
Supporters of the Charter are working toward paying a real living wage with the following commitment:
"We will pay or work toward paying the Real Living Wage set at the level recommended by the Living Wage Foundation, so our employees can achieve a decent standard of living and that we, as employers, can benefit from better retention and workforce engagement, with the savings that brings."
Charter members will be expected to provide evidence that they:
Demonstrate payment of the Real Living Wage to employees and details of plans to pay their contractors a living wage, as set out by the Living Wage Foundation.

Where an employer has more than 100 employees, gender and ethnicity pay gap reporting and where appropriate action planning should be undertaken.

Ensure that all staff have an entitlement to sick pay, with provision in place for any staff who do not meet the earnings threshold for statutory sick pay.

Provide sick pay from day one of absence.

Pay staff who are off sick a replacement income of 100% of their usual earnings for as long as possible.

Develop an appropriate income replacement policy for staff who are required to spend time away from work to care for a sick dependent or close relative.
As of 24/10/23 (Source: Living Wage Foundation)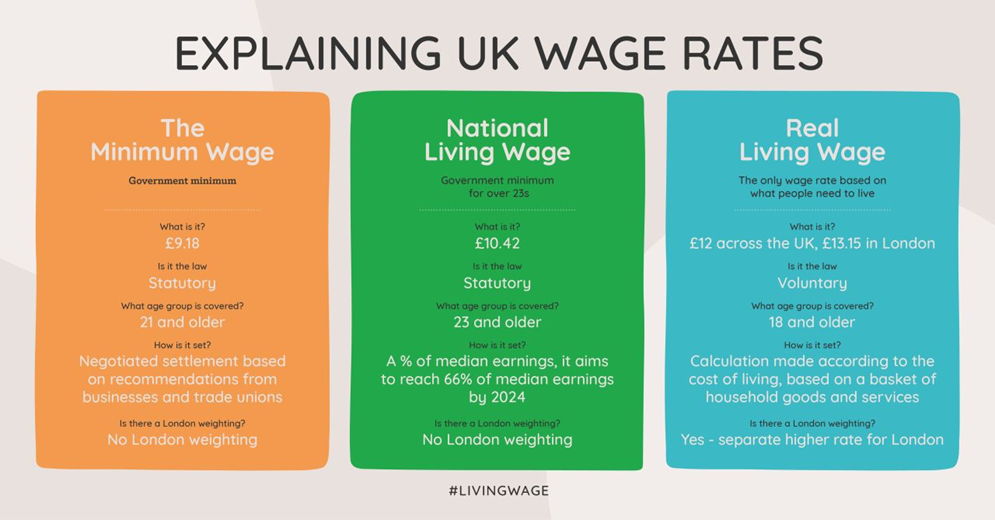 According to the Living Wage Foundation, 93% of companies reported they had gained as a business after becoming a real living wage employer. In addition, they found it helped to improve their business reputation, increase motivation and retention among employees, and differentiate themselves within their industry. 
The simplest and best way for an employer to demonstrate meeting this characteristic is to become an accredited Living Wage Employer with the Living Wage Foundation.